Get OSHA Certification & Training In One Hour. Employers Are Hiring.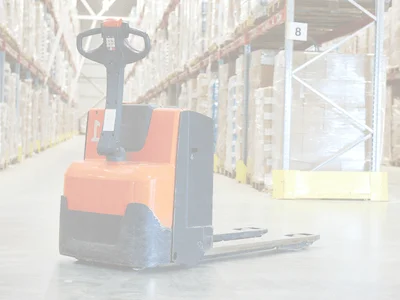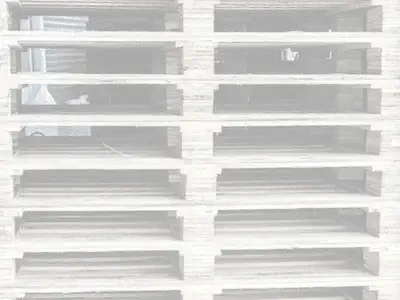 Fully Compliant. Completely Online.
Stay OSHA, ANSI and CSA compliant with the fastest and most advanced online Forklift Certification and MEWP course available online. We built a course that employers trust, employees value, and OSHA accepts.
A Safety First Approach
Our Forklift courses focus heavily on safety before any functional training is reviewed. A higher caliber of safety means a lower EMOD score for employers.
AVAILABLE ANYWHERE, ANYTIME
Advanced Courses. Mobile & Desktop.
Our courses feature the most advanced online learning experience for Operators. Get certified from anywhere when it's convenient for you.
BUILT TO KEEP YOU SAFE
Safety First
Your employers priority is safety above all else, which is why our courses feature Safety Tips throughout the entire lesson.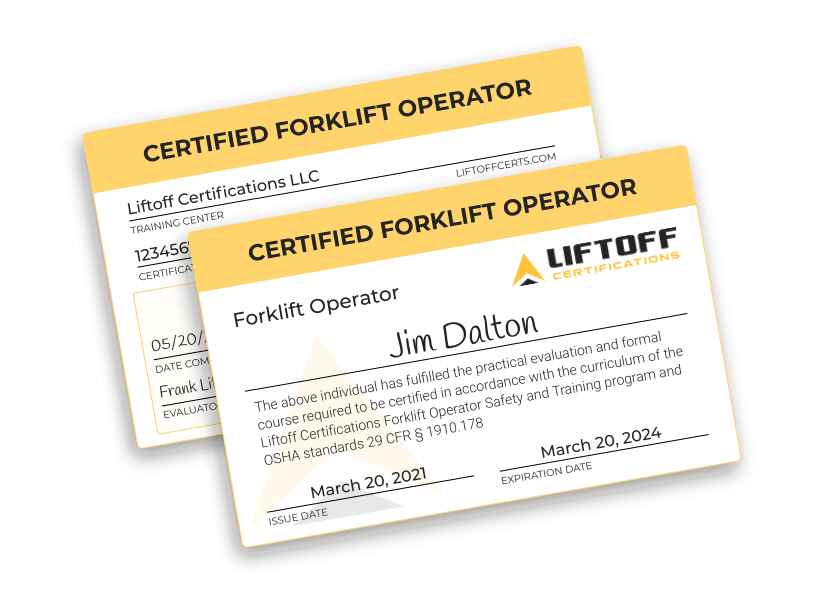 INSTANT ACCESS TO YOUR CERTIFICATION
Immediately Compliant.
Once you complete your course and exam, you will have instant access to your certification. Instant access means instant OSHA compliance.
Award Winning Customer Service
Our support team is always available to answer questions about anything course related. We're with you every step of the way to ensure you get your certification card as quickly as possible.
Live chat available 6am-8pm PT
Simple, Affordable Pricing
All courses include OSHA safety and operational training and printable operator's license.
How Certifying With Liftoff Works
Receiving your legally required Operator's license can be done in three easy steps
Sign Up For Online Training
To get signed up for a course, visit our forklift certification page to sign up for either a Forklift Operator Certification or a Recertification. For aerial and scissor lifts training, click here. Whether you're employed already or searching for employment, you can sign up for any of our courses.
If you're an employer, you can invite your employees to complete their training online and track their progress. To learn about our employer portal, click here.
Complete Online Course and Print Certification
Most trainees will be able to complete the course in less than one hour. The Liftoff Certifications online class focuses on both safety and training. The course is comprised of easy to read sections that include visuals that are perfect for visual learners.
Once you complete your course and the evaluation at the end of the class, you will be able to print off your certification immediately. The certification includes the valid date, which is set as the date you completed the online course.
Perform In-Person Practical Evaluation
Per OSHA standards, you must complete both an online course and a live practical. This in-person training and evaluation is typically completed by your employer at your office or by a third party training center using our Practical Evaluation Checklist.
Once you've complete the training with a live trainer, which will have you operating the lift, the trainer will sign the back of your certification card, which will fully certify you as a licensed Operator.